Knoxville Electric Vehicle Association
We are Knoxville's leading non-profit dedicated to educating the public on the benefits of driving electric. Functioning as a regional chapter of the Electric Auto Association since 2010. Our monthly meetings and events are great places to come talk to daily EV drivers and have your questions answered as well as a community for EV enthusiasts. If you have never driven an EV we would love the opportunity to put you in the drivers seat at any of our meetings or various EVents.
Upcoming EVents
Here's a quick snapshot of what we have going on in the next few months.
April 10th, 2021, 10am-3pm
We are celebrating DEED at Ijams Nature Center. We will have 8 EV's and Plug-in Hybrids for you to browse and sit in. Dedicated Q&A events throughout the day. We will have information on all currently available EV's as well as upcoming new models. If you would like to attend, please sign up on our DEED page. Or if you are interesting in showing off your EV and volunteering please sign up HERE!
Possibly back at Carl Cowan Park stay tuned for updates as we get closer.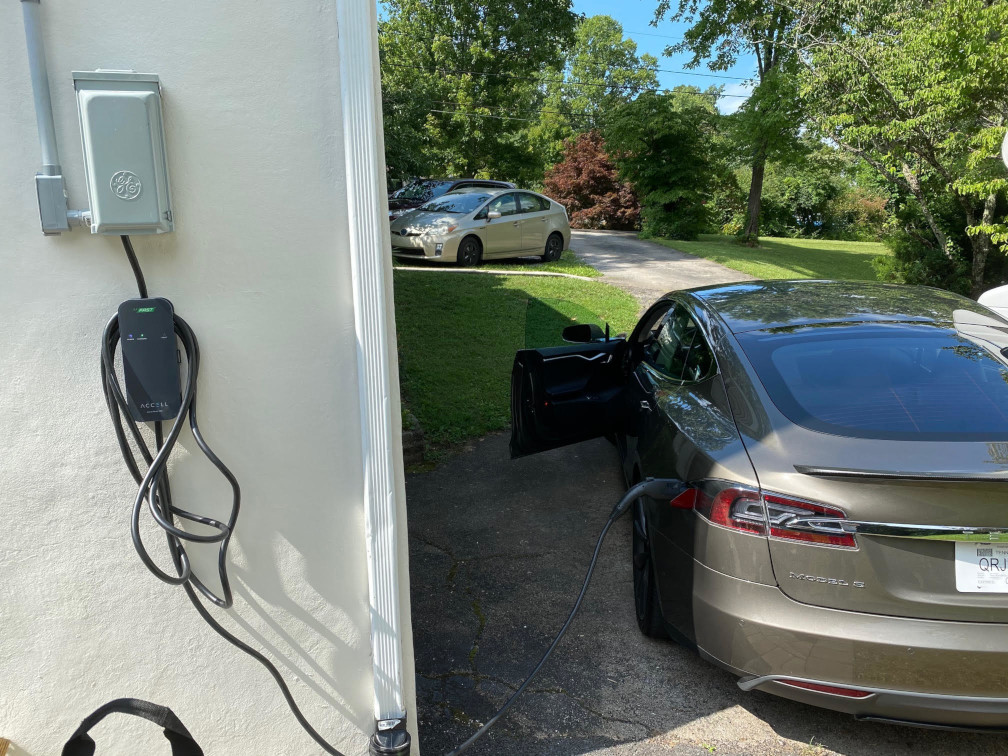 90% of all EV charging is done at home
Every EV sold today comes with a 110 volt charger. We recommend people install a 240 volt charger in their garage since the latest EVs have larger battery packs this will minimize the time it takes to charge your EV. Most people already have access to 240v in their garage as this is the typical voltage for clothes dryers.
3 cents a mile
The typical efficiency of electric vehicles is 3 miles a KWH. The average cost of a KWH of electricity in Tennessee is about 10 cents.  Simple math means you only pay 3.3 cents per mile. Even better news is that EV makers are pushing the efficiency to 4 miles or more per KWH thus making the cost even cheaper!