Knoxville Electric Vehicle Association
We are Knoxville's leading non-profit dedicated to educating the public on the benefits of driving electric. Functioning as a regional chapter of the Electric Auto Association since 2010. Our monthly meetings and events are great places to come talk to daily EV drivers and have your questions answered as well as a community for EV enthusiasts. If you have never driven an EV we would love the opportunity to put you in the drivers seat at any of our meetings or various EVents.
Upcoming EVents
Here's a quick snapshot of what we have going on in the next few months.
July Monthly Meeting EV's in the Smokies!
July 10th, 2021, 10am-4pm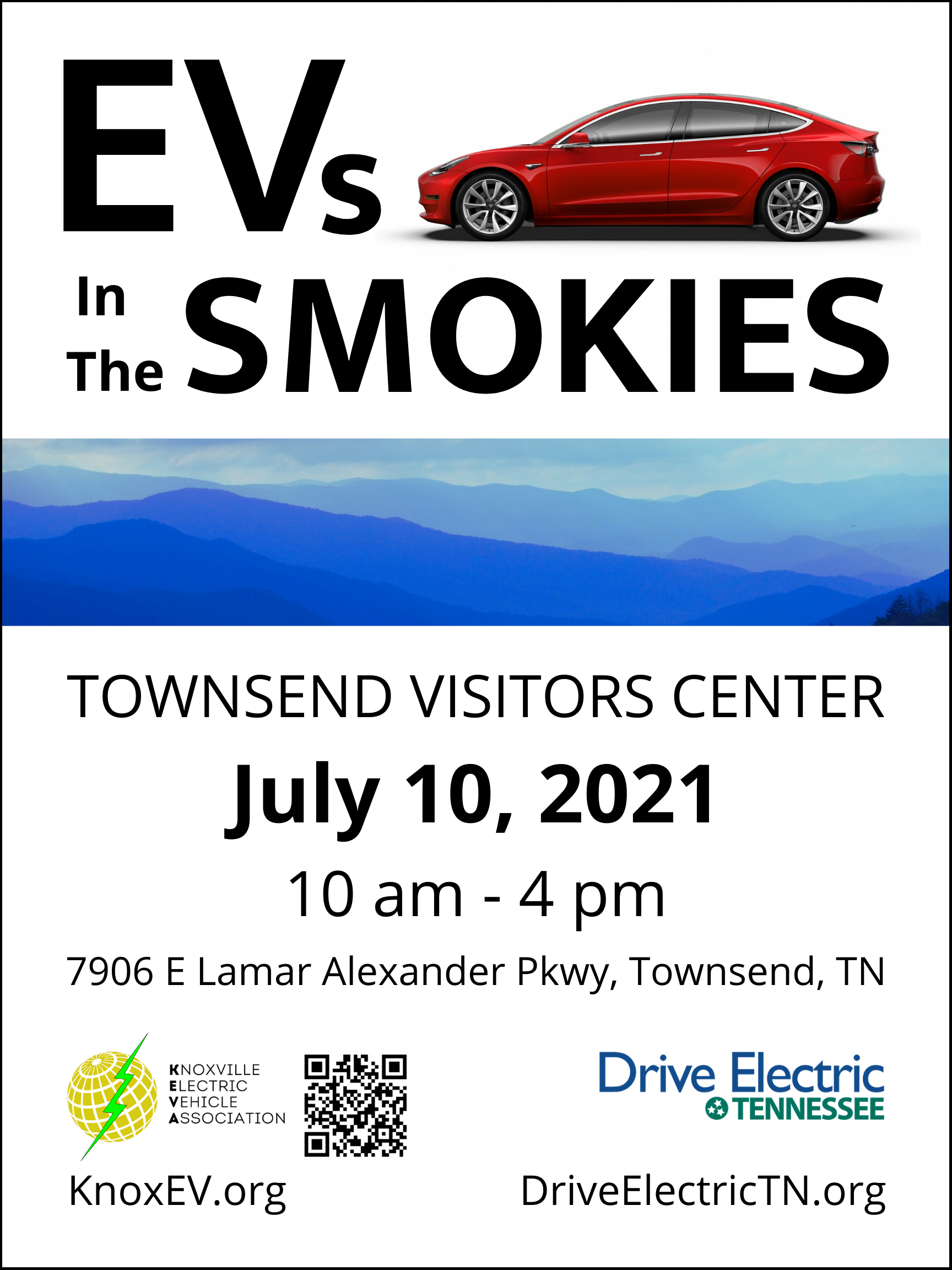 The Knoxville Electric Vehicle Association (KEVA) and Drive Electric Tennessee (DET) are excited to announce EVs In The Smokies on July 10th from 10 a.m. to 4 p.m. at the Townsend Visitors Center in Townsend, Tennessee.
If you drive a gas vehicle, bring your questions and curiosity and enjoy checking out all the EVs that will be there! You will be able to talk with EV owners and learn about transitioning to clean, quiet, fast, and fun electric driving!
If you drive an EV, bring your lawn chairs and enjoy a fun day hanging out in the smokies to share your enthusiasm with current and future EV owners! If your EV is a motorcycle, we'll have extra lawn chairs for you 🙂
This is a picnic style event, bring what you want to eat, there are some restaurants nearby. We will have several lawn games going. There isn't charging at this event, but there is charging in nearby cities on the way to and from the event.
If you have questions about the event, please contact KEVA at Knoxville.ev.club@gmail.com
Meeting date and time:
Saturday July 10th, 10:00am-4:pm
Meeting location: Townsend Visitors Center 7906 E Lamar Alexander Pkwy, Townsend, TN 37882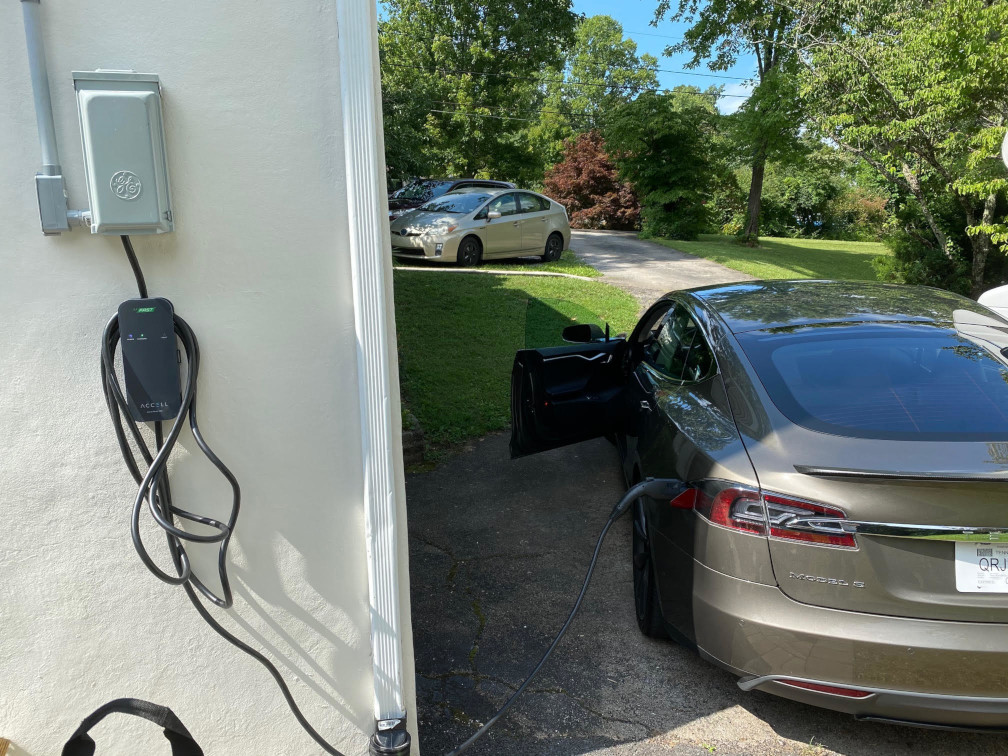 90% of all EV charging is done at home
Every EV sold today comes with a 110 volt charger. We recommend people install a 240 volt charger in their garage since the latest EVs have larger battery packs this will minimize the time it takes to charge your EV. Most people already have access to 240v in their garage as this is the typical voltage for clothes dryers.
3 cents a mile
The typical efficiency of electric vehicles is 3 miles a KWH. The average cost of a KWH of electricity in Tennessee is about 10 cents.  Simple math means you only pay 3.3 cents per mile. Even better news is that EV makers are pushing the efficiency to 4 miles or more per KWH thus making the cost even cheaper!