Pellissippi State Community College provides a transformative environment fostering the academic, social, economic, and cultural enrichment of the individual and the community. We are committed to success in workforce training and certificate and degree programs.
The Drive Electric TN (DET) initiative was born in 2014 by ETCleanFuels to build out educational work to Tennessee citizens on EVs, and work on the Tennessee Workplace Charging Program. In 2017, TVA made a commitment to massively boost the effort and funded several types of work that involved over 100 different people from across Tennessee and beyond to develop the Tennessee EV Roadmap and other outputs to help us have good data. Since then, three "Working Groups" were started and have developed over 10 task forces or committees to work on specific barrier-removing actions to assist Tennessee in growing the number of EVs in our roads from roughly 10,000 at the start of 2020 to 200,000 by the end of 2028.

Grayson BMW has been serving the greater Knoxville Area since 1978.  Our motto is "A Name You Can Trust," and we meet customers' expectations by offering a friendly and knowledgeable experience.
The Institute for a Secure & Sustainable Environment develops policies, technologies, and educational programs that respond to pressing environmental and security issues. ISSE's centers, programs, and initiatives cut across multiple disciplines, engage the university's research faculty and staff, and address many issues that affect sustainability. ISSE houses the Appalachian Leadership Institute, ISSE Climate Change Initiative, DriveElectricTN, East Tennessee Clean Fuels, FEWSUS (International Research Coordination Network to Create Transdisciplinary Nodes of Food-Energy-Water to Support Sustainable Urban Systems), Methane Center, and Tennessee Water Resource Research Center. Sponsored by federal and state agencies as well as local organizations and companies, they conduct research and provide education and outreach for water, energy, and economic sustainability.
Knox Details has been locally owned and operated for over 10 years. Our experienced staff stay current on the latest trends and technologies to provide the best install possible, we are proud to exclusively offer industry leading XPEL paint protection film, window tint and ceramic coating products to protect your entire vehicle. Knox Details is the go-to detail shop for many car clubs and local dealerships. We look forward to being of service to you!

Cadillac of Knoxville is proud to be partnering with the Knoxville Electric Vehicle Association. Cadillac has a rich history with more than a century of automotive excellence and innovation. We are locally owned and are excited to enter the EV world with Cadillac's 1st offering…the all new LYRIQ!
Come in and discover the next bold step for Cadillac. Ask for Michael "The Ref" Petsuck.

Mercedes of Knoxville is proud to offer a line up of new EVs such as the EQS and the EQB. Come by to test drive them today! Ask for Lauren Bain.
Dennis Gabriel Green CPA
Meeting all your accounting needs. (Email: dengreencpa@yahoo.com)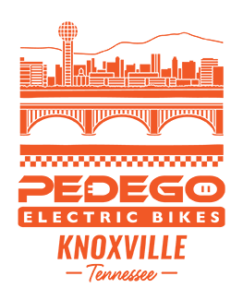 By always putting our customers first, Pedego Electric Bikes aims to offer the highest quality, and best service, to our growing community of bike lovers. With a network of more than 220 locally-owned stores, this country-wide presence is the means to make ebikes easy to use, and fun to ride, for all. Pedego Knoxville is a locally-owned store where you'll be treated like family. We put our hearts into helping you find the perfect electric bike and get the most out of it for many years to come.
90 years ago, TVA electrified our seven-state service territory, making the Valley a better place to live. Today, TVA EnergyRight is electrifying transportation because driving an EV can improve air quality by lowering emissions. They can also help you save on fuel costs!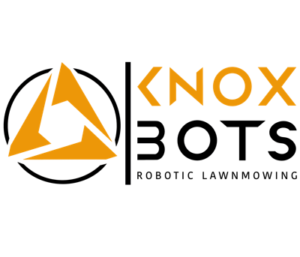 We provide autonomous electric mowing on residential and commercial properties. Looking for a robotic lawn mower that can handle any terrain? Look no further than our wide selection of machines! From small gardens to large yards to commercial properties of all sizes, we have the perfect one for you.
At eMoto Powersports, we are excited to offer you the chance to rent the highest performance electric motorcycles at the Tail of the Dragon at Deals Gap, one of the most scenic and thrilling motorcycle destinations in the world. In our opinion, there's no better way to experience the area scenery than on an electric motorcycle.