Knoxville natives, Nicolas Ciparro and David Morgan, along with the help of fellow employees are aiming to win a 24 hour endurance race with an electric car! Not just any electric car, their very own EV conversion.  A Mazda RX-8 with a Tesla motor and their own modular battery packs they designed them-selves.
The race they plan to enter this December 11th and 12th, in Braselton, GA, is called the 24 Hour of Lemons. It is typically a comical 24 hour endurance race that is meant to satire the 24 Hour Le Mans race held annually France and is in its 89th year in 2021. Le Mans is a race where the winner is the car that travels the most distance in a 24 hour period.  24 Hour of Lemons is a play on the older race with one very important caveat, all the vehicles have to be below $500 in value, that's including any modifications! However, all EV drive components such as the chargers, batteries, motors, controllers, connectors, and cables doesn't count towards the $500 cost. Yet all the mechanical components adapted from the ICE vehicle for the EV still do count such as motor mounts, transmissions, differentials, driveshafts, and suspension components. This makes for a very interesting game to see what can be created for under $500.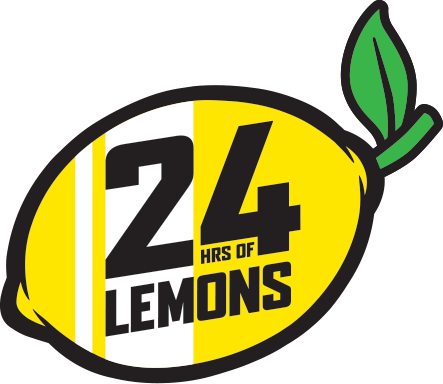 Even though this race might seem funny, there are real stakes to be had in winning the Lemons race. No one has won the Lemon's race in an electric vehicle yet and Nick wants to be the first team to take that mantle.  Aside from the notoriety of being the first EV to win the race, there is also an X-prize waiting on the first EV to cross the finish line to the tune of $50,000! Nick made it known that he wasn't doing it for the prize, the main reason he wants to win is to show that it can be done, that electric cars are here and now and no longer something of the future but instead they are here in the present.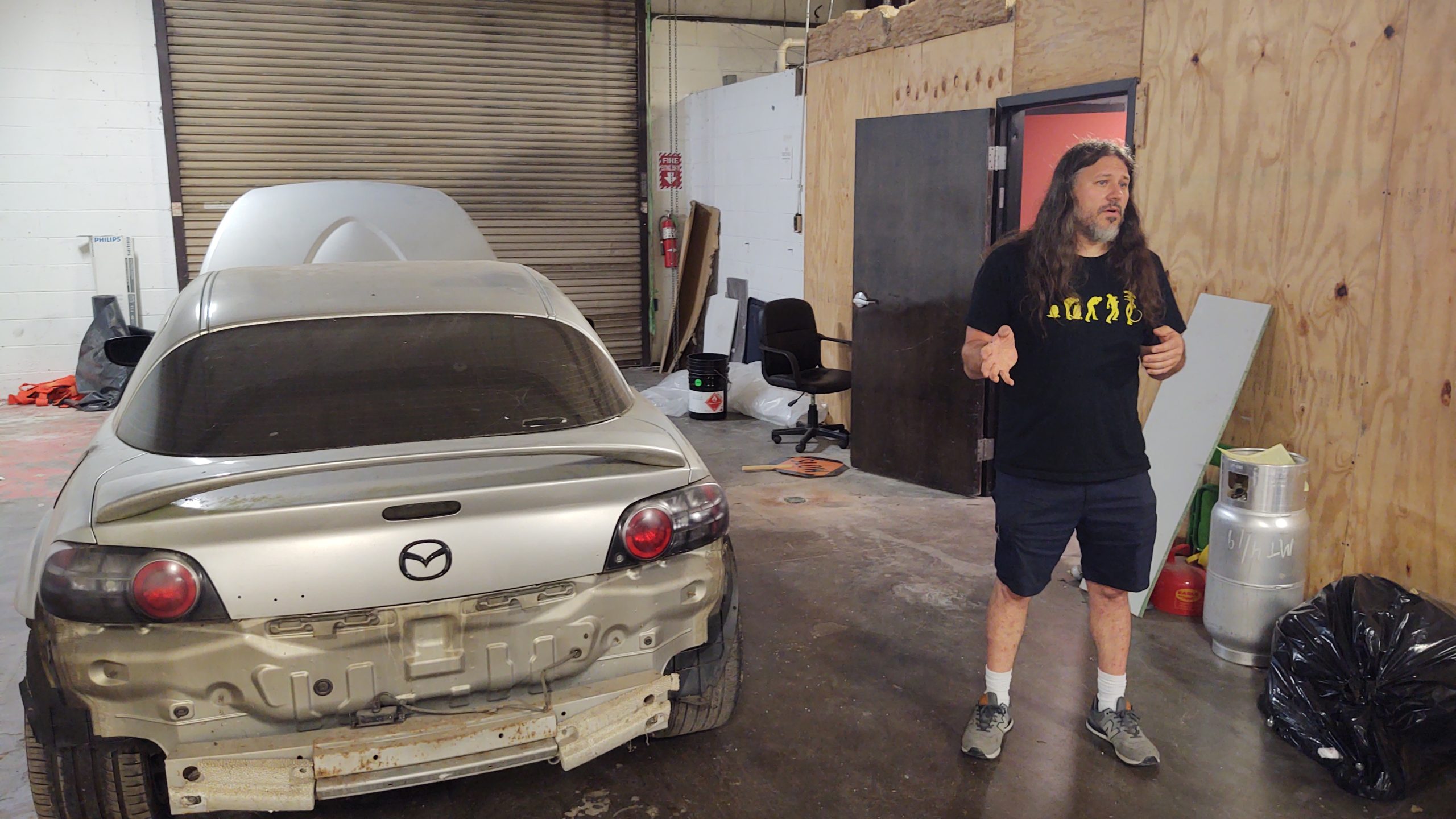 How do you race for 24 hours in an EV you might ask? Well there will have to be pit stops to change out the battery packs. They plan to build their own modular battery packs with donated batteries that provide faster discharge rates than typical EV batteries. These batteries have to be easily accessible from inside the vehicle per race rules. Nick said they aim to have 3 sets of packs, where they can have one in the car, one on the charger, and one set on standby ready to go in the car. The batteries will be charged using a 5o kilo-watt mobile generator. When the RX-8 comes into a pit stop they can just pull out these modular battery packs and place the freshly charged battery packs into the car and it's ready to go back out onto the raceway.
The race has some very interesting stipulations for full EV contestants. 
3.L.4 Weight Limit. Max weight as raced must be no more than 125% of vehicle's original GVWR.
3.L.5 Voltage Limit. Maximum voltage is 500 volts nominal.
3.L.6 Battery Specs. Each battery pack must include at least: 1 thermistor per every 2kWh; 2 contactors; 1 main fuse; 1 manual kill switch.
3.L.7 BMS Specs. BMS must perform hard shutoff at 60 degrees C; team must be prepared to demonstrate this function before racing, including but not limited to performing at least 10 minutes of hot lapping. BMS must continually monitor high-voltage isolation and perform hard shutoff immediately upon isolation failure.
3.L.8 High-Voltage Indicator and Kill. Each car must carry a high-voltage status indicator that is clearly visible and easily readable from 20 feet minimum; each car must carry a clearly visible and easily operable manual main-kill switch that immediately isolates all high-voltage systems. Team must prove function of indicator and main-kill switch before racing.
They plan to enter the car in the C category which is typically the cars people don't think can win the whole race but Nick says he thinks he can easily beat the A and B category cars it's just that joining the C category gives them some design leeway and other advantages. Plus it will look great when a C category car beats all the others!
Nick acquired the Mazda RX-8 for XXX and started selling parts of the vehicle that wouldn't be used in the EV build and has already recouped all the cost of the vehicle.  When we interviewed Nick they had already gutted the RX-8 of all the internal combustion engine components as well as other useless items that create unnecessary weight.  As can be seen in the photos, the vehicle has been gutted of all the superfluous seats, consoles, and carpet. The team plans to install a roll cage as is required by the competition.
They plan to install a Tesla motor from a donor Tesla, Nick says the motor will put out about 480 horsepower. This will be tied into a 3rd party controller that will communicate with the Tesla motor and provide all the drive controls such as forward and reverse all via a touch screen.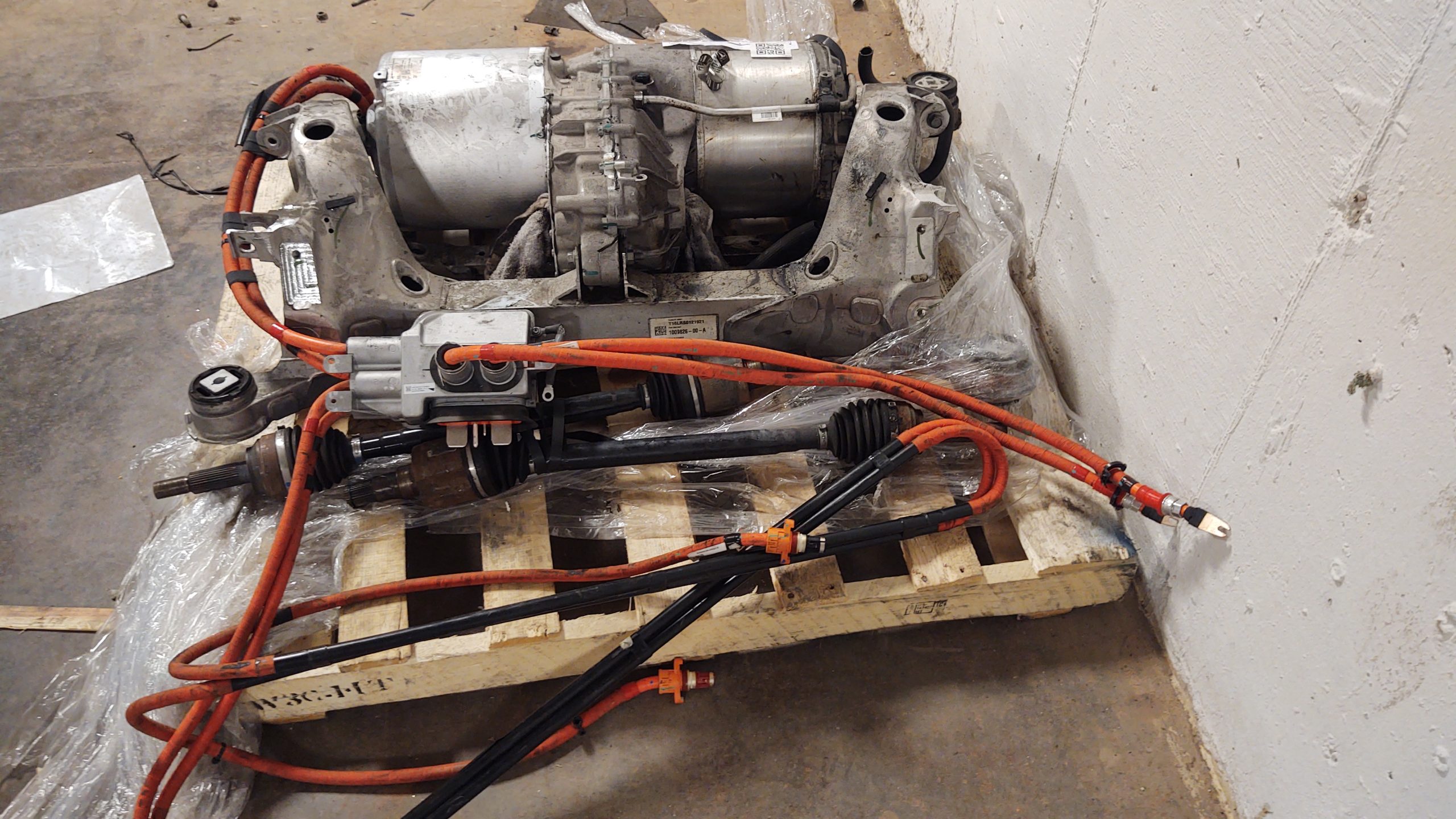 Nick is currently CTO of Advanced Composites of Carbon Rivers (ACCR) which manufactures high grade graphene and graphene products.  David Morgan is VP Business Development at Carbon Rivers which is one of the nations first fiberglass recycling facilities located right here in Knoxville, TN. We will have a follow up post on the great things Carbon Rivers is doing.
Since Nick's company creates high quality graphene they are going to find multiple ways to use their graphene products on this EV build. They are looking to use graphene as a lubricant in the Tesla motor and infusing graphene into the coolant as well to help handle the higher temperatures such an endurance race can inflict on an EV. Nick also plans to incorporate carbon fiber into the body panels which are super strong but will also be very light weight.  He also talked about potentially using a coat of graphene infused paint which is highly scratch resistant. Wouldn't it be amazing to see an endurance race car come out of the race looking as good as it did when it started the race!
Nick has told me they have gotten some interest from real race car drivers that want to help drive the car and think they might be able to set some race records and having experienced drivers will definitely help with that.
They told us they might have the car drivable by National Drive Electric Week this year which is being held Sept. 25th, 2021, at Pellissippi Campus in Harden Valley.  We will have a spot reserved for them if they can make it out. Check back as we will do some updates as we get closer to race day to see how things are coming along. We here at KEVA know how hard EV conversions can be so we wish them all the luck and will be tuning in to the race in December and cheering them on!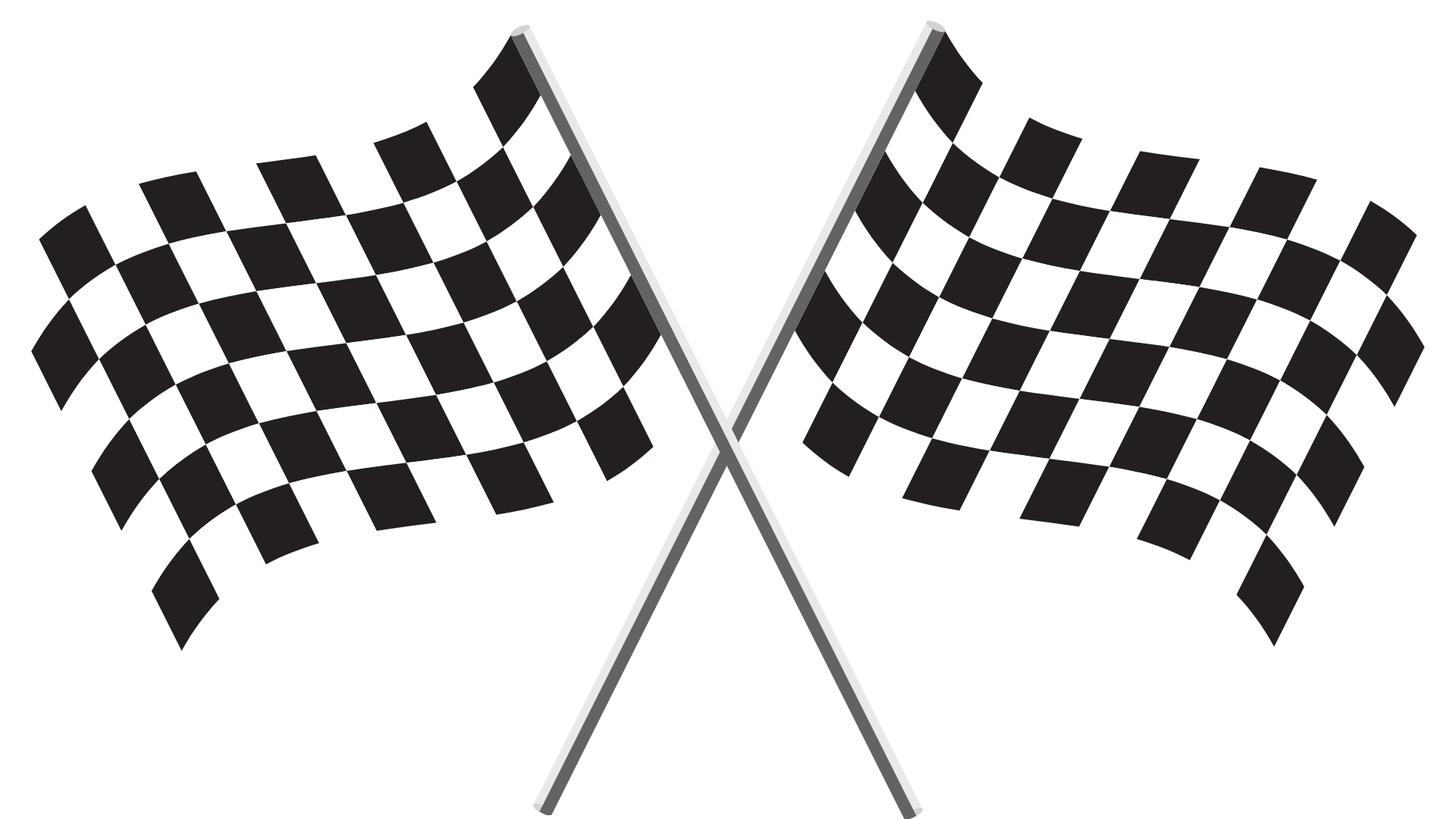 Learn more about 24 Hour of Lemons https://24hoursoflemons.com/